all images © PAINTER8 Arts Society
and their respective artists
FIGHT OR FLIGHT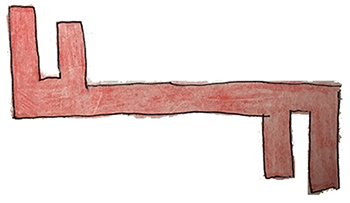 FIGHT OR FLIGHT ART EXHIBITION BY PAINTER8
The air is cold tonight. It is very late at night and you are walking home alone. From behind you hear a noise. You look behind you. Nothing. You hear another sound, nothing again. Your heart begins to race, your breath quickens, and adrenaline and other hormones enter the blood stream.

Fight or Flight: one of the most basic of human instincts. From the first Neanderthals of which developed premeditation as a result of this instinct, to contemporary human life when a person faces a mugger in the extreme or something as simple as someone cutting in line in front of you at the grocery store.

Preparing oneself to take action, the body releases hormones, adrenaline and noradrenaline resulting in an increase in heart rate, blood pressure, and breathing rate. Ultimately the fight or flight response is the result of a perceived threat, real or imagined this response is not limited to a physical threat. Threats can be intellectual or emotional as well, each type with it's own unique properties.

This expression will be explored by these artists: Craig Talbot (Cardston), Tim Rechner (Edmonton), Chrissy Cheung (Vancouver), Tom Cummins (Vancouver), Beth Pederson (Edmonton), Adrian Williams (Berlin), Rafael Sottolichio (Montreal). Guest artist TBA .
---